Business Development Manager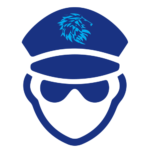 Duration of Contract: 12 months Reporting Supervisor: Director, Operation Duty Location: Accra (frequent travel is required) Start Date: December 2nd, 2019 or upon agreement
Summary:
Responsible for identifying, pursuing and closing new accounts, manage existing accounts and expand sales and revenue through account growth within the Oil & Gas, and Security Sector. This individual will interface with domestic and foreign Oil & Gas clients.
Experience / Qualifications: Bachelor's degree from an accredited University in a related discipline, or equivalent experience/combined education, with 7+ years of professional experience; or 5+ years of professional experience with a related master's degree. Be culturally sensitive and interested in geopolitical issues of the region
Technical Proficiency:
Strong IT skills / proficiency in Microsoft office products
Knowledge of security industry including Offshore, Land and Energy sectors
Current threat knowledge of the Africa region
Required Competencies:
Ability to communicate effectively verbally and in writing. Ability to establish and maintain effective working relationships. Ability to prioritize, organize and perform multiple work assignments simultaneously. Ability to perform accurately in a detail-oriented environment. Ability to gather, interpret, report, and/or edit information. Ability to evaluate process effectiveness and develop change or alternatives.
Ability to develop and implement a successful marketing plan/strategy. Ability to identify trends and predict their impact on the organization. Knowledge of contract negotiation and administration as well as the ability to execute contracts in compliance with corporate guidelines. Knowledge of data analysis techniques and methodology. Knowledge of marketing research techniques and tools. Ability to utilize problem solving skills. Ability to build relationships with current and new accounts while sharing previous experience and or expertise to fellow co-workers and customers.
We offer: a rewarding, dynamic and challenging work experience; to be part of a multicultural team of supportive, hardworking and values-driven people; and to contribute to improving security of our clients within a framework of the rule of law, and respect for human rights.
If you think you are a good match for us and the positions advertised, please send your application to recruitment@landmarksecurity.org by 6 November 2019 with the subject heading "Title of Position being applied", enclosing: a one-page motivational statement in English describing your relevant experience and what you can bring to CVLM; a concise CV (maximum two pages).
Castor Vali Landmark, LandMark Security, and Castor Vali are committed to equality of opportunity and encourages applications from all qualified candidates regardless of sex, age, disability, gender identity, religion, or ethnicity.
Please note that only those candidates that are short-listed for interviews will be notified.