Maritime Security Officer (MSO)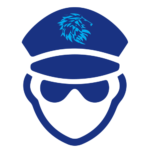 Duration of Contract: 12 months (Two (2) Month Rotation initial contract) Reporting Supervisor: Offshore Manager Duty Location: Ghana (Offshore) Start Date: December 2nd, 2019 or upon agreement
Summary: The Maritime Security Officer shall work offshore on-board exploration vessels for approximately two (2) months per rotation. The responsibilities will include but not limited to conducting vessel vulnerability assessment and identifying areas of weakness that will require vessel hardening.
Experience: 3+ years' experience in the Maritime Security industry or related discipline. Over 2 years' experience working and supporting explorations vessels in high risk waters. No less than 100 seadays in the role of Maritime Security Officer
Qualifications and Certification required:
BOSIET Certificate, HUET Certificate and MIST certificate
Seaman's Discharge Book & Seaman's Card
STCW 95/10 – Elementary First Aid; Personnel Safety & Social Responsibility; Personal Survival; Elementary Fire Fighting and Fire Prevention
ENG1 seafarers medical (Or equivalent)
Maritime Firearms Competency Certificate (MFCC)
Advanced First Aid/Trauma Training (FPOSi)
Required Competencies: Ability to communicate effectively verbally and in writing. Ability to establish and maintain effective working relationships. Ability to prioritize, organize and perform multiple work assignments simultaneously. Ability to perform accurately in a detail-oriented environment. Ability to gather, interpret, report, and/or edit information. Ability to evaluate process effectiveness and develop change or alternatives.
Ability to develop and implement a successful marketing plan/strategy. Ability to identify trends and predict their impact on the organization. Knowledge of contract negotiation and administration as well as the ability to execute contracts in compliance with corporate guidelines. Knowledge of data analysis techniques and methodology. Knowledge of marketing research techniques and tools. Ability to utilize problem solving skills. Ability to build relationships with current and new accounts while sharing previous experience and or expertise to fellow co-workers and customers.
We offer: a rewarding, dynamic and challenging work experience; to be part of a multicultural team of supportive, hardworking and values-driven people; and to contribute to improving security of our clients within a framework of the rule of law, and respect for human rights.
If you think you are a good match for us and the position advertised, please send your application to recruitment@landmarksecurity.org by 6 November 2019 with the subject heading "Title of Position being applied", enclosing: a one-page motivational statement in English describing your relevant experience and what you can bring to CVLM; a concise CV (maximum two pages).
Castor Vali Landmark, LandMark Security, and Castor Vali are committed to equality of opportunity and encourages applications from all qualified candidates regardless of sex, age, disability, gender identity, religion, or ethnicity. Please note that only those candidates that are short-listed for interviews will be notified.